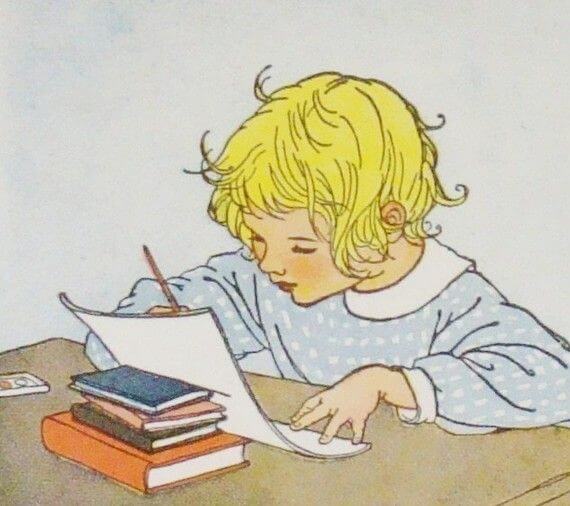 How many times have you approached a top-notch CEO with advice on your own venture without thinking twice? How many times have you been moved by a recent catastrophe, and reached out to the President of your country to offer help? As adults, most of us second guess even sending out an important email, with an inherent apprehension of what the other person might think.
Fortunately, many children don't come with these apprehensions, instead the assurance in oneself, aspiration for change and a fearless attitude demanding a better world. 
Here's 5 letters from children to people in positions of influence, that might inspire you to pick up your ink pot too…
1.  A 10-YEAR OLD WRITES A LETTER TO THE CEO OF QUANTAS AIRLINES
 "I'm Alex Jacquot, a 10-year-old boy (please take me seriously) and I want to start an airline,'' read a handwritten letter addressed by a confident 10-year-old to the CEO of Quantas Airline, Alan Joyce. Most likely, adults would perhaps err on the side of caution, fret over reaching out to a CEO of a multi-national organisation, despite having a solid plan, work experience and numbers showcasing a good value proposition, but the tongue in cheek reply by Alan Joyce didn't deter Alex from writing to him again.
2. A 12-YEAR OLD KASHMIRI GIRL, KULSUM BANO'S LETTER TO J.K.ROWLING
When 12-year-old Kulsum Bano, studying in Haji Public School wrote an essay on how the Harry Potter author was an inspiration not only because of her writing but also because of her struggles and difficulties that she overcame, she had no idea that she would get a reply from the author. One of the teachers shared Kulsum's handwritten essay on twitter, which caught J.K Rowling's attention and she replied to the tweet almost instantly. Weeks later, she even sent tons of Harry Potter goodies not just for Kulsum but the entire class. There was also a personalised note for Kulsum that made the entire class elated with joy.
3. 11-YEAR OLD ARUSHI WRITES TO PM MODI FOR A CLEANER SURROUNDING
In her letter to PM Modi, Aarushi, who studies in Class VI in St Xaviers School High School in Harayana's Gurugram wrote, "I am so happy that once again you are the Prime Minister. I have a request that when I go to my school, I see a lot of rubbish waste near it. I want that you should encourage people to clean the surroundings. If I will have to clean it, I will surely."
"And please write a letter yourself and reply," she further requested the Prime Minister.
In his response, PM Modi assured her of their Governments commitment for a progressive India.
4. A YOUNG EMINEM FAN OPENS UP TO HIM ABOUT BEING BULLIED
"I was bullied at school, was alone at school, was depressed, and must learn to speak. But you gave me the power," said a German child in a letter to the popular rapper Eminem. Having been through a similar situation in life, he replied to the boy saying "Stay Strong," knowing well that his music and life story would help many people out of difficult situations, especially children.
5. A PLEA TO PRESIDENT OBAMA TO ALLOW A REFUGEE CHILD SPACE IN 6 YEAR OLD ALEX'S HOME
"Remember the boy who was picked up by the ambulance in Syria? Can you please go get him and bring him to my home?," said six-year-old Alex from New York in a letter to the Prseident Barack Obama asking for Omran, the refugee boy to be resettled in his home.
This letter was praised by Obama at his speech at the United Nations, "The humanity that a young child can display, who hasn't learned to be cynical, or suspicious, or fearful of other people because of where they're from, or how they look, or how they pray, and who just understands the notion of treating somebody that is like him with compassion, with kindness — we can all learn from Alex."
Have you read any letters from children that make a plea for a better world? Send them to us at contact@leher.org.