Today, children and teenagers face pressure at home and school so startlingly extreme that it's a surprise we all haven't run away and formed our own community. Children as young as ten, to teens as old as eighteen are drowning in the inhumanely high standards set by society when it comes to academics, especially traditional examinations. Report cards that don't boast of A's are judged and shunned, and the pressure mounts with each passing year. 'Your whole future depends on the next set of exams.' 'If you score less than 7 A's, you won't be accepted into any respectable University.' These are the sentiments that students hear every single day, and sometimes it all gets so much, especially because we feel like no one knows how we're feeling, except Calvin.
Bill Watterson through his comic strip – Calvin & Hobbes, perfectly captures the despair, anger and frustration that every student feels in the face of daunting pressure. It is through Calvin's nonchalance about school life, his disdain for exams and tests, his excuses for doing homework, his questioning tactic to avoid learning, his disdain for school rules, and his indifference to any authority figure, that every student is able to relate to what we often can't articulate.
Here's a look at 9 times when Calvin was a total mood, enacting the internal dilemmas of students everywhere.
1. WHEN HE SAID WHAT EVERY STUDENT THINKS DURING A HISTORY TEST

2. WHEN HE ABSOLUTELY DIDN'T CARE WHAT WAS GOING ON IN CLASS

3. WHEN HE VOICES WHAT WE ALL THINK AFTER WAKING UP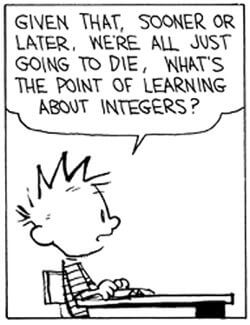 4. WHEN HE DEVISED A CLEVER WAY TO ESCAPE ARBITRARY TEST QUESTIONS

5. WHEN HE QUESTIONS THE POINT OF DOING ANYTHING AT ALL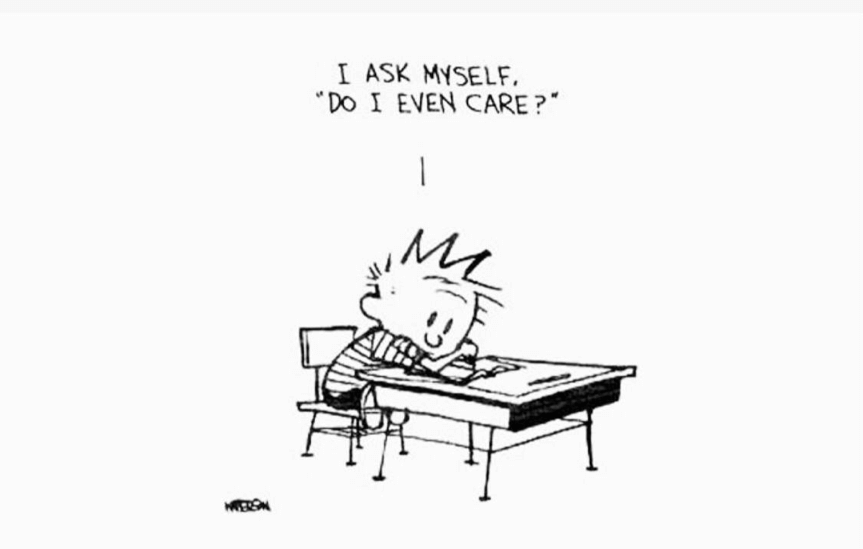 6. WHEN HE DISPLAYED WHAT EVERY STUDENT THINKS DURING A TEST

7. WHEN HE DID WHAT EVERY STUDENT DOES TO GET THEMSELVES THROUGH AN AGONIZINGLY LONG CLASS

8. WHEN HE ARGUED AGAINST A GRADING SYSTEM THAT IS ANCIENT AND RIGID

9. AND LASTLY, WHEN HE FITTINGLY PUT WHAT EVERY STUDENT FEELS EVERY SECOND OF EVERY DAY INTO WORDS.