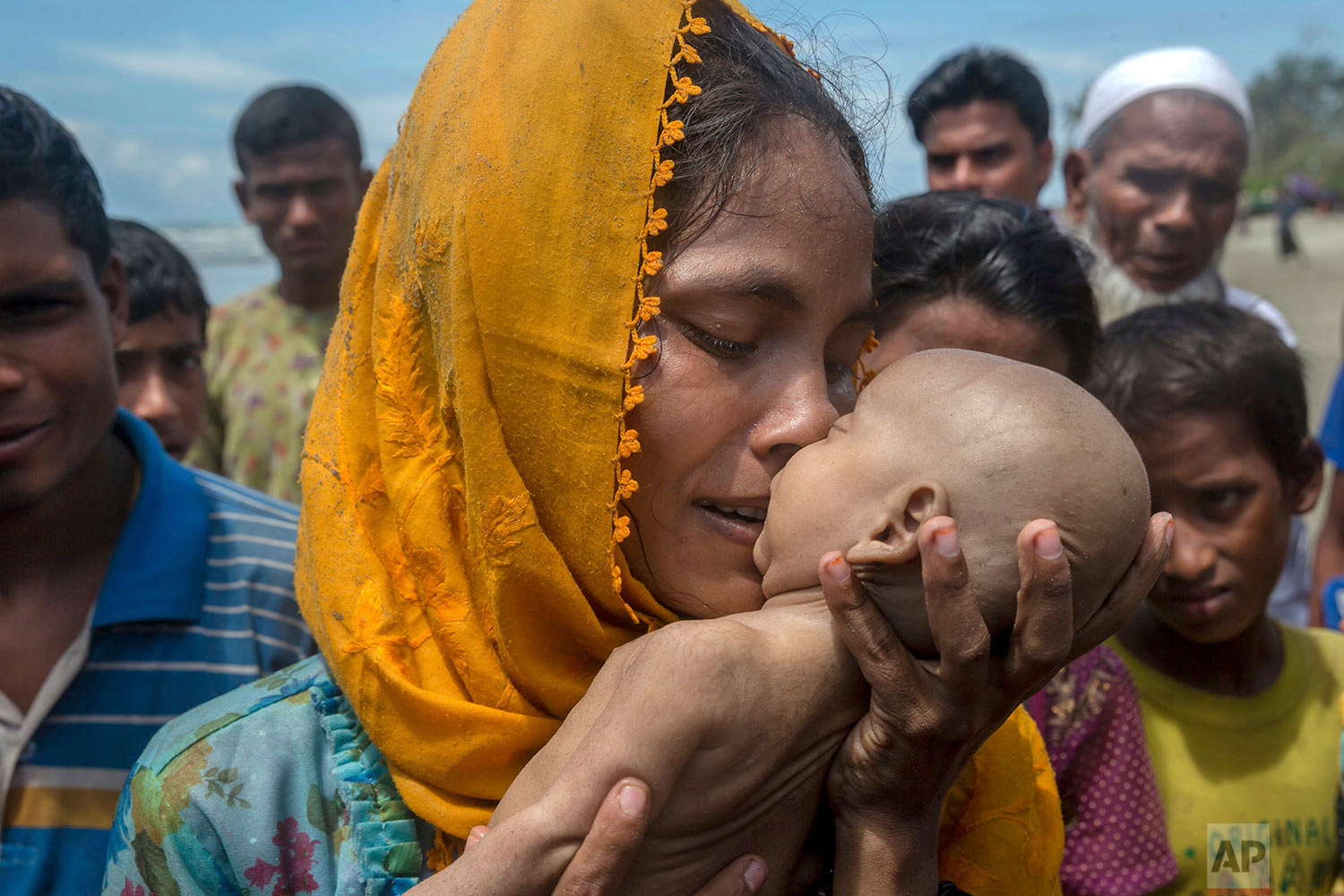 One of the world's largest developing refugee emergencies is at Cox's Bazaar in Bangladesh, with children at the heart of it, 60% of the total count. But beyond the large numbers of children are their heartbreaking stories, of loss, suffering, violence, torture and rape, being narrated by scores of journalists who poured into Bangladesh's Southeast refugee camp. 
"That entire boatload of people will haunt me always. That image of Hanida and that hour with those refugees still gives me goosebumps. To flee from mindless violence, to seek safety in a boat, to have the boat capsize and then to mourn one child and be thankful, at the same time, that at least one child is still with you. This image, for me, is the price I pay to bear witness to a human condition that has always existed: persecution and fleeing and never belonging," writes Dar Yasin in his piece for TIME, "These People Don't Have Time To Mourn". 
This #WorldRefugeeDay, here are photos of the tragic Rohingya exodus through Dar Yasin's lens, that act as a reminder of the catastrophic childhoods of millions of children who are still living as refugees. 
Read our blog '7 Instagram Accounts That Will Make You Look At The Rohingya Crisis Through A Child's Eyes'.
Dar Yasin is a Pulitzer Grantee and Associated Press photojournalist based in Indian Kashmir.