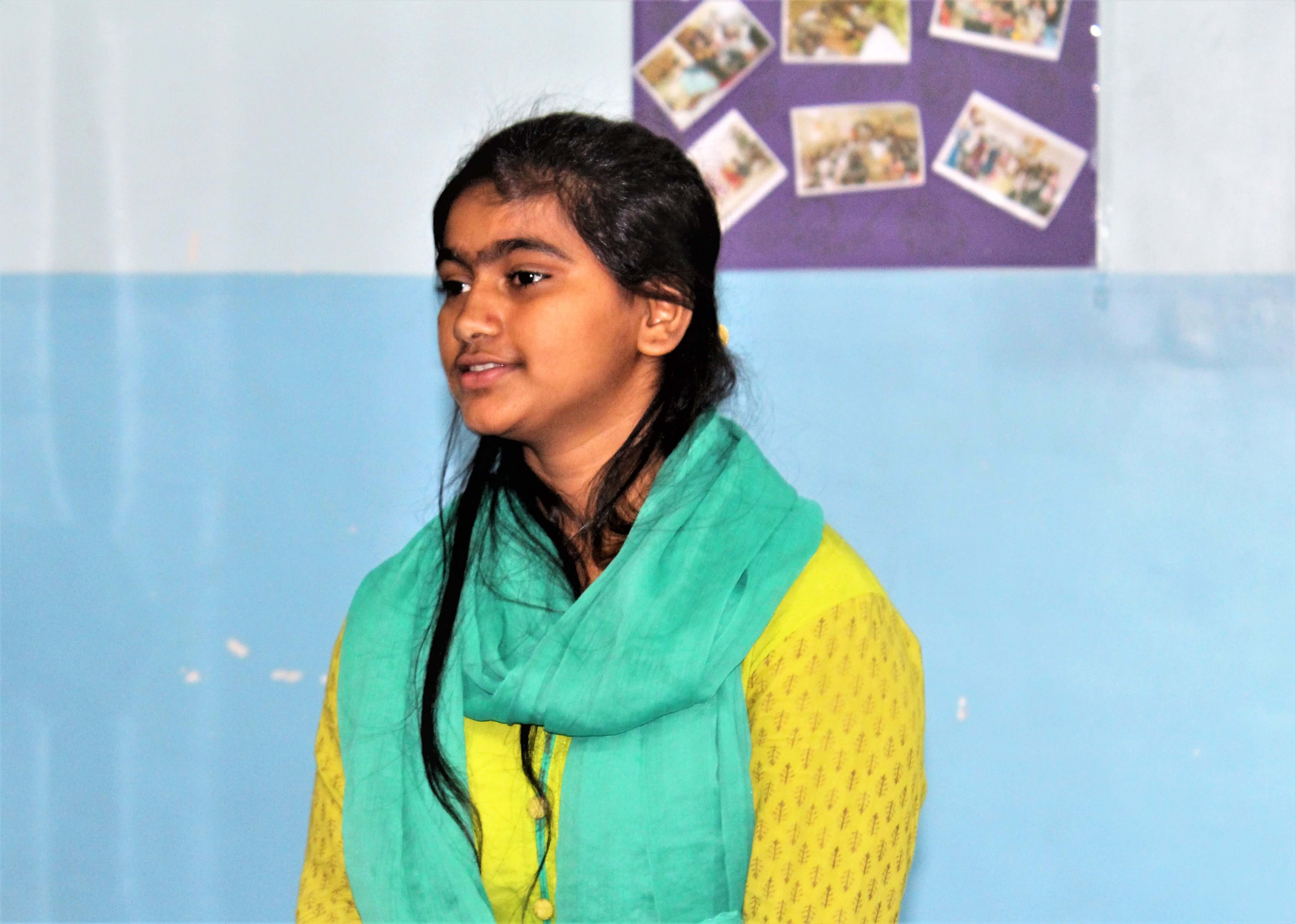 "In life I must not limit my challenges, I must challenge my limits to make my vision into a reality." says Zannat Ansari, a 12 year old girl living close to Maratha Mandir in Mumbai. Zannat's father left home when she was just 10 years old, and she now lives with her mother who works as a domestic worker in the neighbourhood. 
From younger days, Zannat has learnt to live alone at home, despire her grandparents living in the same community. Due to mounting family issues and financial constraints, she was left with no choice but to drop out of school and start helping her mother, a dream forsaken for her. 
Save the children in partnership with Hamara Foundation, met Zannat who expressed her wish to study. She was admitted to night school, where she thrived. She was also trained by the organization on journalism, and become a child reporter. 
Eventually, Zannat started writing stories of children on the streets and got her work published in quarterly newsletters. She was trained on child rights and other subjects, to build her knowledge and make her a more proficient writer. 
Making #TheInvisibles visible is an initiative by Save the Children to provide identify and claim rights for children living in street situations, committed to make them visible citizens of society.
Children in street situations are defined as per the Standard Operating Procedure for Care and Protection of Children in Street Situations. An SOP by NCPCR and MWCD in collaboration with Save the Children. Children in Street Situations are categorised as: Abandoned or Orphan Child, Missing or Runaway Child, Street 'Connected' Child / Community Child on the Street, Child begging on the street.