As Anna Quindlen wisely said, "Books are the plane, and the train, and the road. They are the destination, and the journey. They are home." Books are home. All parents who understand this are parents on a mission to imbibe the love for reading in their children. But given the current day political, social and environmental context, is it enough for our children to grow up reading just classics? Or is there a need to diversify that reading list and include books that help children understand the concepts of equality, social justice, and inclusivity?
In continuation with the first in this series, we bring to you the second part. If you, and your children haven't yet enjoyed these extremely relevant reads, there is time still. Stock up!
1. Undocumented: A Worker's Fight, Duncan Tonatiuh
What does the life of an immigrant worker look like? The author has explained this extremely political and important (and complex) issue in the simplest language, without taking away any of the nuances the issue deserves. Want to introduce the concepts of fair pay, equality and equity to your child? This book will do it for you.
2. Lift Us Up, Don't Push Us Out: Voices from the Frontlines of the Educational Justice Movement, Mark R Warren, David Goodman
The synopsis of this book reads, "Illuminating the struggles and triumphs of the emerging educational justice movement, this anthology tells the stories of how black and brown parents, students, educators, and their allies are fighting back against systemic inequities and the mistreatment of children of color in low-income communities." An invaluable knowledge resource to introduce the educational justice movement to children, this book is also important because of the strong message against inequity it delivers.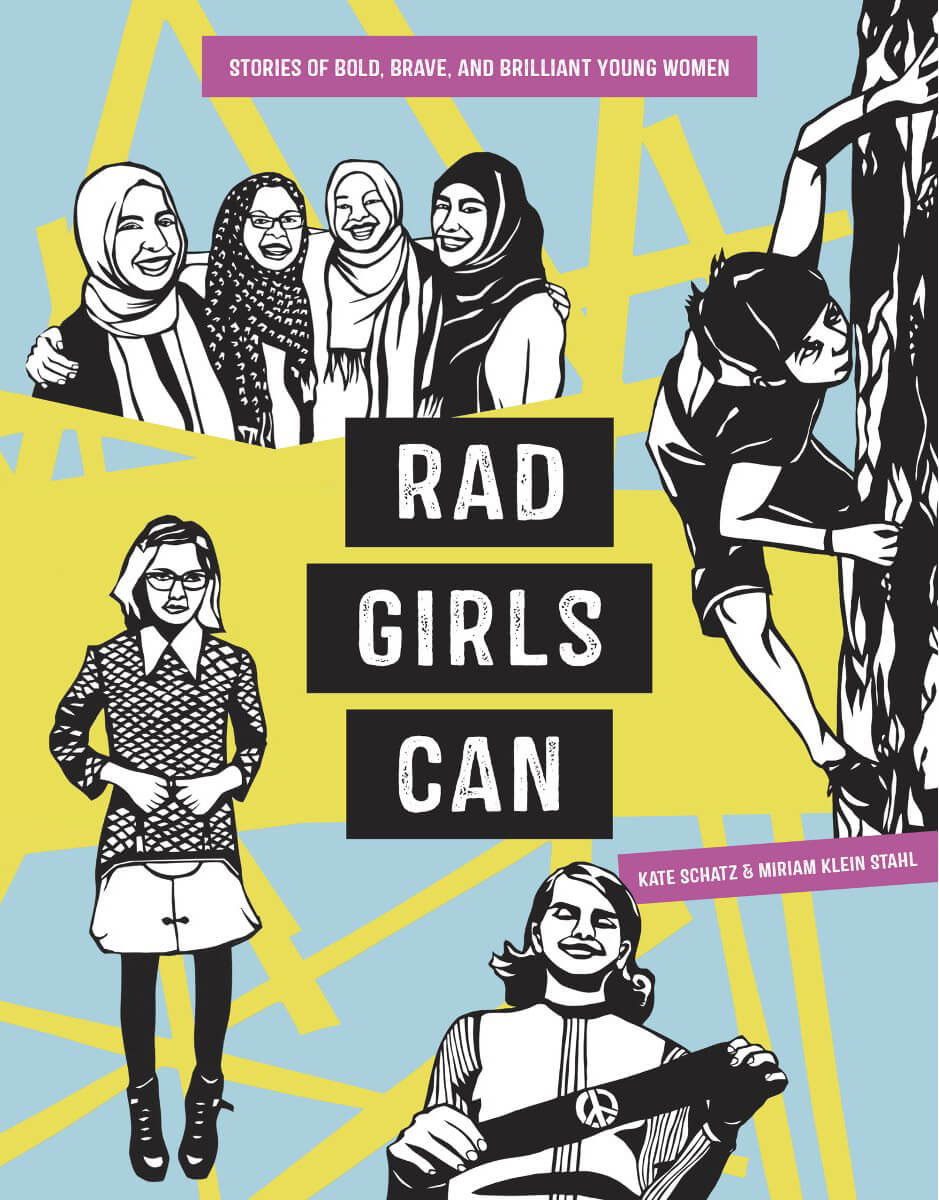 3. Rad Girls Can – Stories of Bold Brave & Brilliant Young Women, Kate Schatz, Miriam Klein Stahl 
No, this book is not about Malala. It isn't about Rosa Parks of Anne Franke either. Learn about how Yusra Mardini, a Syrian refugee swam a sinking boat to shore saving twenty lives and then went on to compete as an Olympic swimmer. Learn about Trisha Prabhu, the 13-year-old who developed an anti-cyberbullying app. Moving beyond the already celebrated young girls and women who have brought about significant difference to the world, the authors give us more "Rad Girls" to celebrate.
4. Drawn Together, Minh Le, Danh Santat
If one were to pick the one thing common to most relationships between grandchildren and grandparents, it would be the cozy time spent in story-telling. Steadily, that has been an art we have been moving away from. This book brings back our focus to the importance of oral narratives, especially in forging relationships, through the heartwarming tale of a grandfather and a grandson. "When a young boy visits his grandfather, their lack of a common language leads to confusion, frustration, and silence. But as they sit down to draw together, something magical happens — with a shared love of art and storytelling, the two form a bond that goes beyond words."
5. Dreamers, Yuyi Morales
The perfect pick to sum up this list. A book about how books change lives.
As the author herself describes, "…books touch our lives. Some of them find a place in our beings. They snuggle in and keep us warm in ways that we might not be conscious of all the time, but, they are there. That warmth is what I've felt today (again) as I read (again)." It is, after all books that take us to places without us having to leave where we are. It is, after all books that show us that, a different world is indeed possible