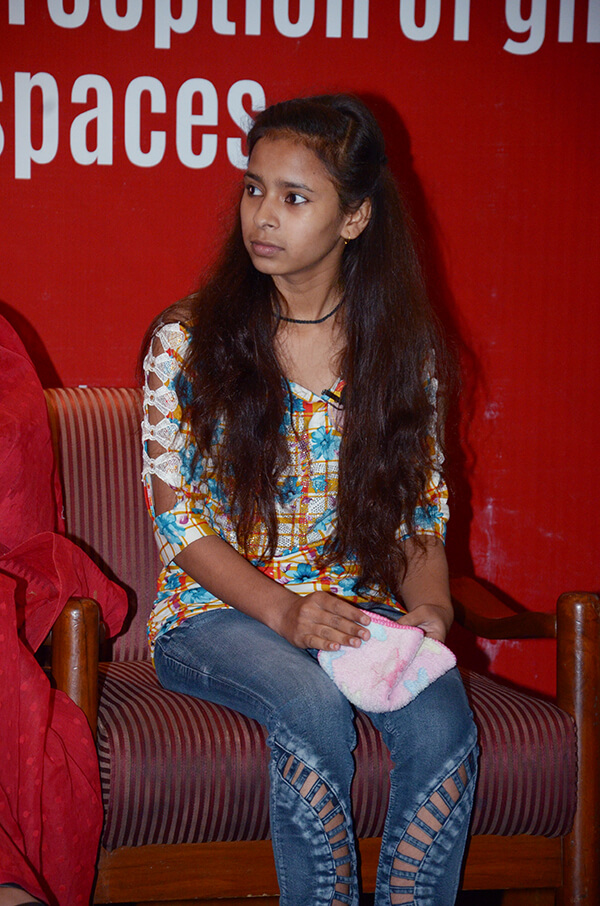 An exemplary example of how education can transform lives, Nisha, is one of Save the Children's #Champions4Change and has shown remarkable strength over the years. At the age of nine years, she was forced to work as a domestic helper because she needed to support her family. But she also wanted to finish her education. After she was identified as a out of school child, she received support from Save the Children and their local partner Salaam Balak Trust for her education.
Once, she received exposure through school, she turned her life around and become a beacon of hope for her peers as well. Nisha addressed the India action/2015: Light the Way event alongside UN and Save the Children representatives addressing a crowd of over 6000 at Purana Qila to promote the Global Goals. Nisha has advocated for Girls education and equality at various platforms including the launch of Every Last Child, #TheInvisibles Dialogue, Global Fundraising Forum and the flagship report launch of Save the Children, World of India's Girls in 2018.
Nisha wants to continue her higher education to become a doctor after her she completes school.
She says, "Like in the olden days, my mother still believes that boys are better than girls because she thinks girls will get married and go away. But I tell her not to worry. Girls have a lot of power."
#TheInvisibles is an initiative by Save the Children to provide identify and claim rights for children living in street situations, committed to making them visible citizens of society. 
Children in street situations are defined as per the Standard Operating Procedure for Care and Protection of Children in Street Situations. An SOP by NCPCR and MWCD in collaboration with Save the Children. Children in Street Situations are categorised as: Abandoned or Orphan Child, Missing or Runaway Child, Street 'Connected' Child / Community Child on the Street, Child begging on the street.