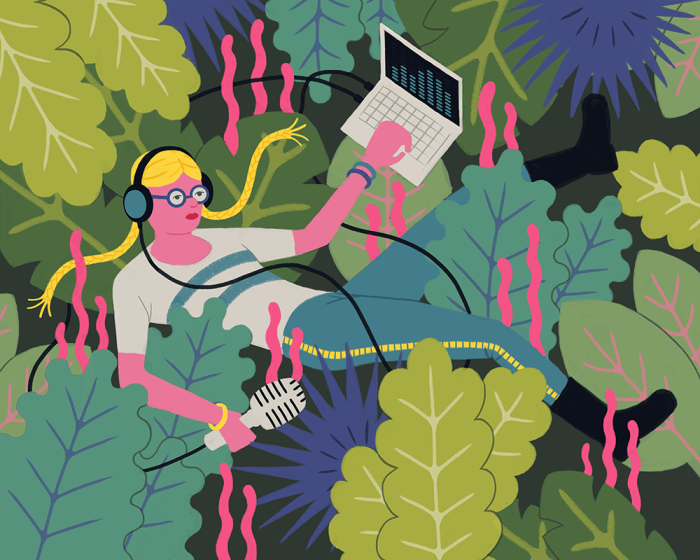 What could be a way to help those ear phone clad young adults to harness the best of the technology they have access to at their fingertips? Introduce them to podcasts they are sure to get hooked to. Combining the best of both worlds – the old-world radio charm and the modern age technology and information, podcasts are a great medium to help young adults develop a healthy perspective towards media and technology. While there are hundreds of podcast channels and programs out there, here are a few great suggestions by Leher to kick off the podcast journey for young adults. Regardless of whether you are a beginner, or someone who has already been initiated into the wonderful world of podcasts, you will love these.
1. Book Club for Kids
A great podcast and perhaps the closest substitute your teen can have to being a part of an actual book club. Middle schoolers discuss popular YA (young adult) reads, and every episode has a surprise celebrity reading out excerpts from the chosen book. The best part? The author of the book features towards the end of the episode to answer readers' questions. Tune in here.
2. Radiolab
We've all had those phases where we've either loved or hated a subject depending on our affinity with the teacher teaching them. With this podcast however, your teenager won't have any other option but to fall in love with the fascinating world of science. Every episode is an exploration of something extremely common, and investigating the science behind it. Previous episodes for example have dealt with questions like why we laugh, the surprising history of football, and the line between language and music. Colors on Radiolab is our personal favorite, check it out. Tune in here.
3. The College Info Geek Podcast
This wonderful podcast has the potential of being the go to guide for young adults trying to find their purpose in life. The host Thomas Frank discusses diverse and unusual topics like how to freelance, how to study abroad, how to turn your life into a video game with experts and helps students with practical tips on how to be better at whatever they're doing. Each episode is approximately sixty minutes long and it airs once a week. You can listen to it here.
4. The Podcast History of Our World
Hosts make all the difference to how engaging a podcast is, despite how great the content might be. This one has great content and a great host. Rob Monaco started this podcast while waiting to land a job as a history teacher. He figured, the world could be his classroom. And you would be lucky to be his student! From the Big Bang to the Modern Age, this podcast explores the history of the world in 15-30-minute short episodes. Tune in
5. Ted Talks
Ted Talks have gained immense popularity in the recent years. The platform is indeed a mine of knowledge and inspiration. If your teenager hasn't yet been introduced to Ted Talks, doing it through this podcast is a great way to go about it. Covering a wide array of subjects and perspectives, these talks have something to offer for everyone. Here is a great talk, How I'm Bringing Queer Pride to My Village, you can begin with.
6. 99% Invisible
Ever wondered why buildings are constructed the way they are? Or if there is a deeper meaning to the physical design of things we see around us? This fantastic podcast is all about design, and architecture and the invisible impact of these things have on our lives. To begin with, you can check out this episode.
7. Invisibilia
"Unseeable forces control human behavior and shape our ideas, beliefs, and assumptions. Invisibilia—Latin for invisible things—fuses narrative storytelling with science that will make you see your own life differently." By combining flawless storytelling with cultural and scientific reporting, this brilliant podcast keeps you hooked from the second it begins till the very end – and you can't wait to get to the next episode! What should you start with? Leher recommends this episode, on How to become Batman.