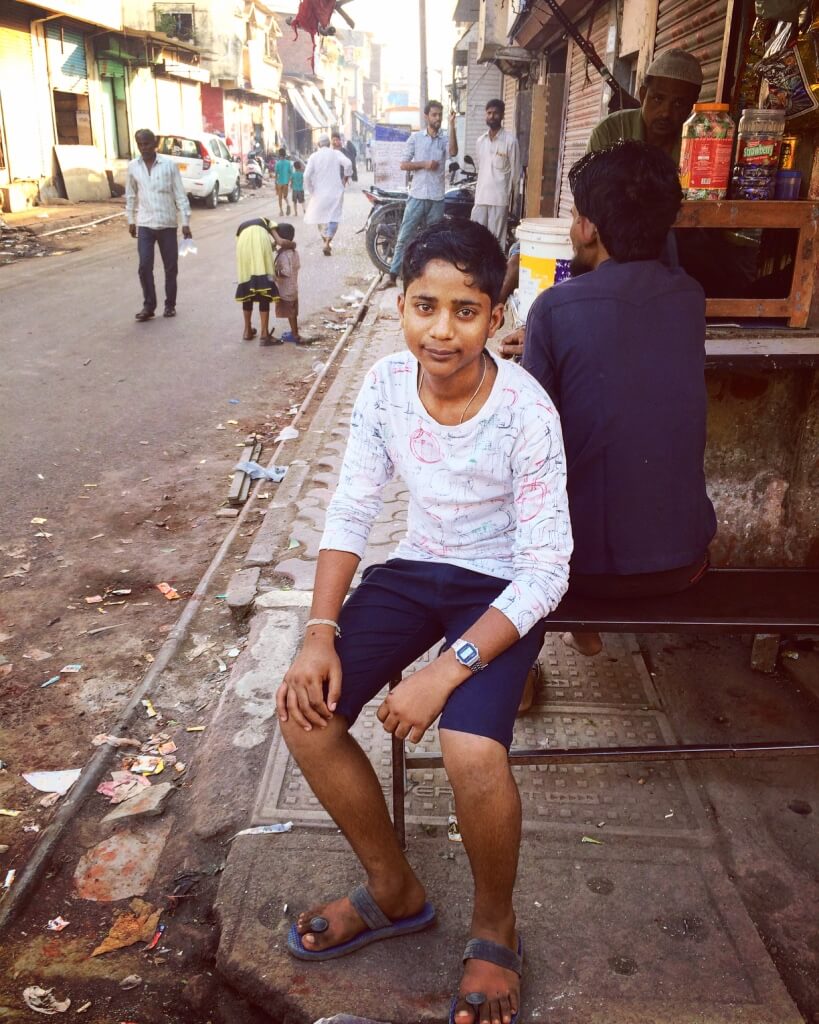 Like most millenials, this 16 year old uses his smart phone like an extension of his body. His swiftness with taking and showing photos extends itself to gathering proof of before and after actions achieved through the Bal Panchayat.
Pulling us to the side, as if to share a secret, he starts 'Hum hain na, mera dost Shahnavaz aur main, gandagi pe kaam kar rahe hain!' Street no 19 and 20 in Indranagar, Ward 2, were terribly dirty, he opens out his phone to show evidence of his work done.
So we put a letter at M East ward, got the number of Abdul bhai who told us everyday 'Kal ayenge, kal ayenge! Yeh kehte kehte ek hafta ho gaya!' The place was infested with smells and deadly mosquitos. Then we got the number of Hasan bhai who actually helped us. He came and got the whole place cleaned. 'Dekhiye!' he says with pride.
Mission 24 is a civic initiative, aimed at bringing basic amenities to people in M-East ward – amenities without which a life with dignity and self-respect is unthinkable. As we know, of the total 24 wards in Mumbai, M-East ward is 24th, right at the bottom, with regard to all human development indices.