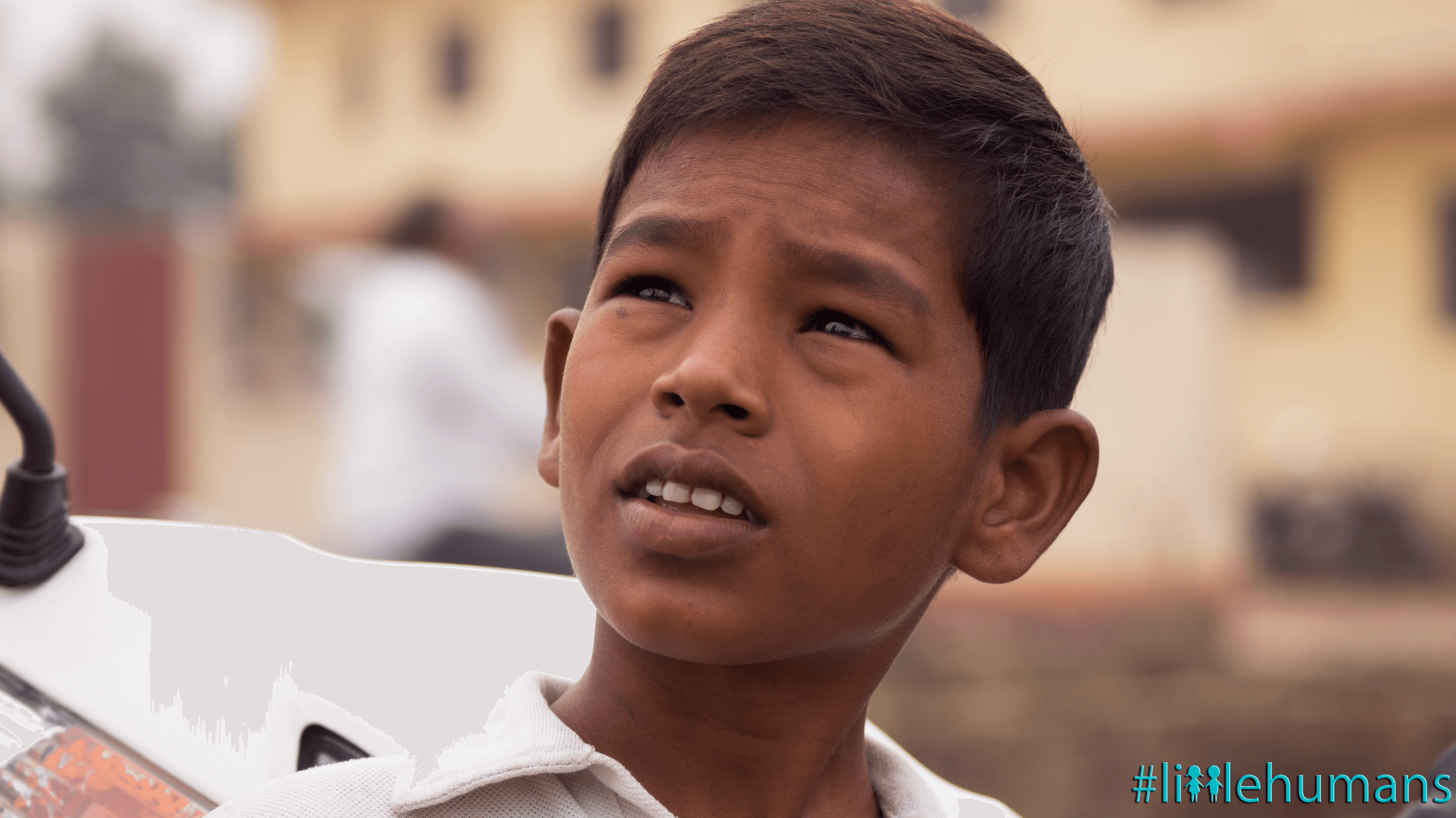 "What's that on your hand?"
"It's a tattoo!"
"You make it everyday?"
"Yes! Without fail. With a pen!"
"Why does it say 'Aai'? (in devanagari) And not your mother's actual name?"
"Because she's always been "Aai". And she'll always be "Aai"!"
What's his story?
Baabu, is the only boy amongst a group of girls. This 13 years old wants to become an engineer when he grows up. He keeps spitting everywhere, almost as if its happening unconsciously. Although he sits on dogs and troubles them a bit, he loves playing with them.
 Baabu is naughty and mischevious, but has a softer side. His love and bond with his mother was apparent through his tattoo.