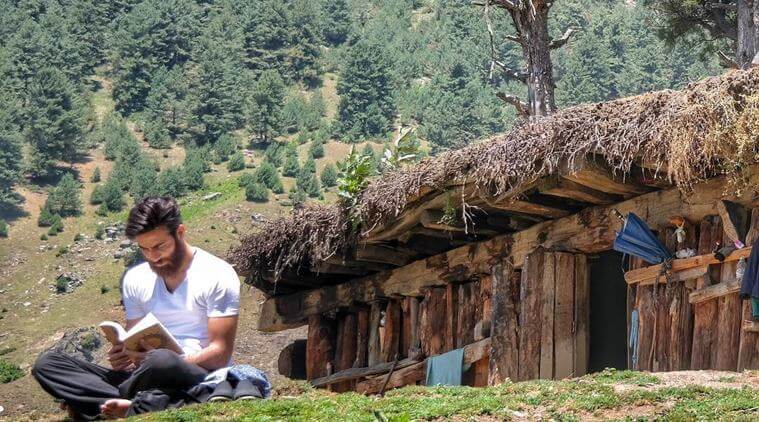 "I was born in the 90's, the violence was at its peak when I was growing up. I have the memories of crackdowns, encounters, search operations, curfews, all sorts of negativity and that led me and other children around me live a very scary childhood. Of course there were times when we would play cricket, do all the fun things but the conflict had such an impact on our childhood that nothing seemed normal. Childhood for me was a phase full of incidents that I wish never happened. What I experienced as a child, I wish no child ever experiences that because what the incidents that occur in your childhood haunt you forever in life."
Read Aamir Wani's interview, as he talks of life as a child in Kashmir, yesterday and today…and what drew him back to document the lives of people and children in Kashmir #childhoodinkashmir
1. Why did you become a photographer?
Kashmir is a place where we have so many stories hidden in each and every corner. Every person has a story to tell and most of the times people find it hard to open up and share their stories, I took up photography to get these unheard stories out of Kashmir and show the world the Kashmir that has remained like a mystery to them. Photography is a powerful medium to tell stories, each and every photograph has a story behind it and when I photograph people, I make sure I talk to them and listen to them and when I share their stories, I make sure I put it out in such a way that the one who sees the picture or reads the story associated with it feels connected to the subject. Basically understands the emotions in the photograph.
2. What took you back to Kashmir? What is it about Kashmir that compels you to tell stories from there?
I left Kashmir for further studies after I finished my schooling. Although I did not want to leave but circumstances were such that I had to. I stayed away from Kashmir for almost 6 years and I was working in London when I decided to quit and return to Kashmir. Even when I was away, Kashmir always kept calling me back, it is the attachment to the place that eventually made me return. I think every Kashmiri has a strong emotional connection with Kashmir but things unfortunately are such in Kashmir that most of the educated people leave Kashmir. When I was away, the thought that Kashmir is misrepresented on various forums, mostly the media, it felt unfair. Kashmir is much more than that, it felt like a responsibility to return and do something for Kashmir which is right and which is fair. Like I said there are so many stories hidden in Kashmir and I wanted to bring them out, I wanted people to listen to the realities of Kashmir and not pay heed to lies and propoganda. I wanted people to understand Kashmir, know Kashmir like we Kashmiris know it.
3. If you had to describe childhood in Kashmir to someone in one sentence, what would you say?
I was born in the 90's, the violence was at its peak when I was growing up. I have the memories of crackdowns, encounters, search operations, curfews, all sorts of negativity and that led me and other children around me live a very scary childhood. Of course there were times when we would play cricket, do all the fun things but the conflict had such an impact on our childhood that nothing seemed normal. Childhood for me was a phase full of incidents that I wish never happened. What I experienced as a child, I wish no child ever experiences that because what the incidents that occur in your childhood haunt you forever in life.

4. How has childhood changed in Kashmir ever since you were a child? Please illustrate. 
To be honest, nothing much has changed. The conflict is going on, the childhood remains the same, curfews, encounters, shut downs, restrictions. The only difference I feel is that now children have gotten used to it and they have accepted the conflict as a part of their life and they see these things normal now. Which is unfortunate, scary and sad.