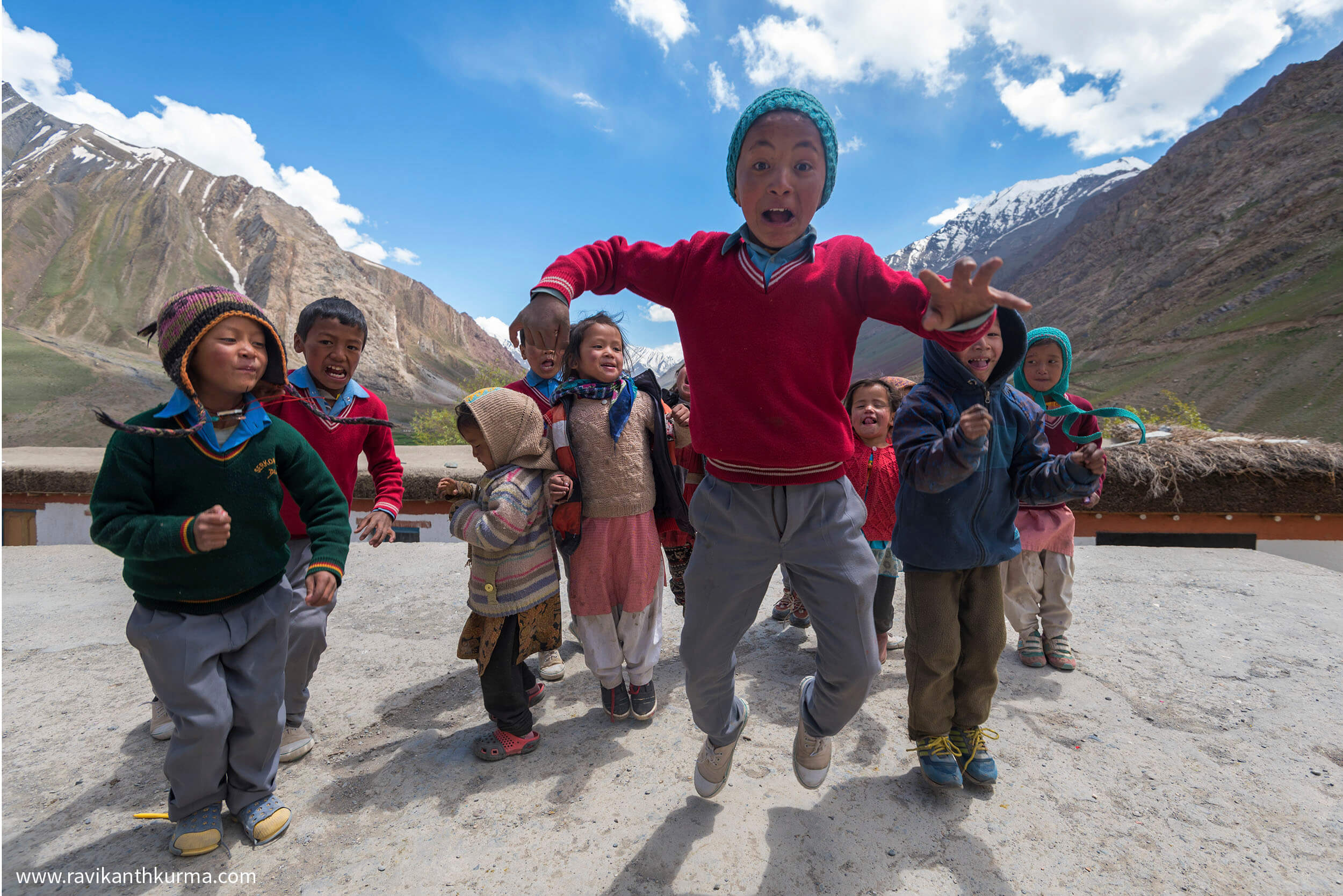 In a landscape that is both stunning and rugged, and ever changing, the children of the land with their tinkling laughter and infectious smile, can almost convince you into settling down in the silent valley.
At Spiti, Pin valley and Lauhaul, where the terrain is covered with snow for numerous months, cutting off villages from the rest of the world, one wonders about the life this place offers to it's children. How must they be going to school?
To be honest, this never occurred to me while I was on the trip. It was summer time and the ice was melting from the majestic hills. I met children packing their books, along with plates and spoons and merrily marching to their schools. But on a cold winter morning, when heaps of snow make your pathway to school, when crossing hilly terrain becomes daring and when the time taken to reach school is longer than the time spent in school, it is only their resoluteness that gets them to school each day, emphasising their appetite to learn.
With the population of these places being in double digits only, several towns don't have schools. Which means children have to cut across villages to reach a school, packed with students from Grade 1 to 5, with a single teacher educating all the children. From cooking and serving hot meals, disciplining them and teaching them a multitude of subjects, she wears different hats to cater to their different needs.
"Education is not the filling of a pail, but the lighting of a fire," said William Yeats, and that day I saw that fire in each child as he took on his journey to school.