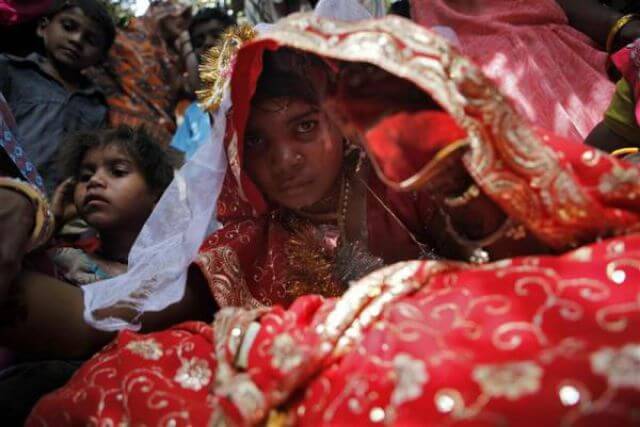 A 9 year old is married off to her uncle, her father couldn't pay his loan. A 13 year old turns pregnant against her will, her husband wants children. A 10 year old drops out of school, she move into her grooms home. A 16 year old commits suicide, she doesn't want to become a bride.
Child marriage is abusive, brutal, violent and all things wrong.
For many families, marrying their daughters off at a young age is a desperate response to extreme circumstances..
Worried for their future and fear for their safety..  
Photo- Stephanie Sinclair
But, whatever the reasons, child marriage is a violation of human rights
For boys and girls.. 
Yet, perpetuating gender inequality
As they get burdened with responsibilities and household duties 
Often abused at the hands of their partner
By way of violence, forced and early pregnancies.. 
Affecting reproductive and sexual health…  
And mental and emotional health …
Impacting their right to education, right to participation…  
With little future prospects of economic and social independence 
Limiting their potential and possibilities..
Ending CHILDHOOD too early for many children