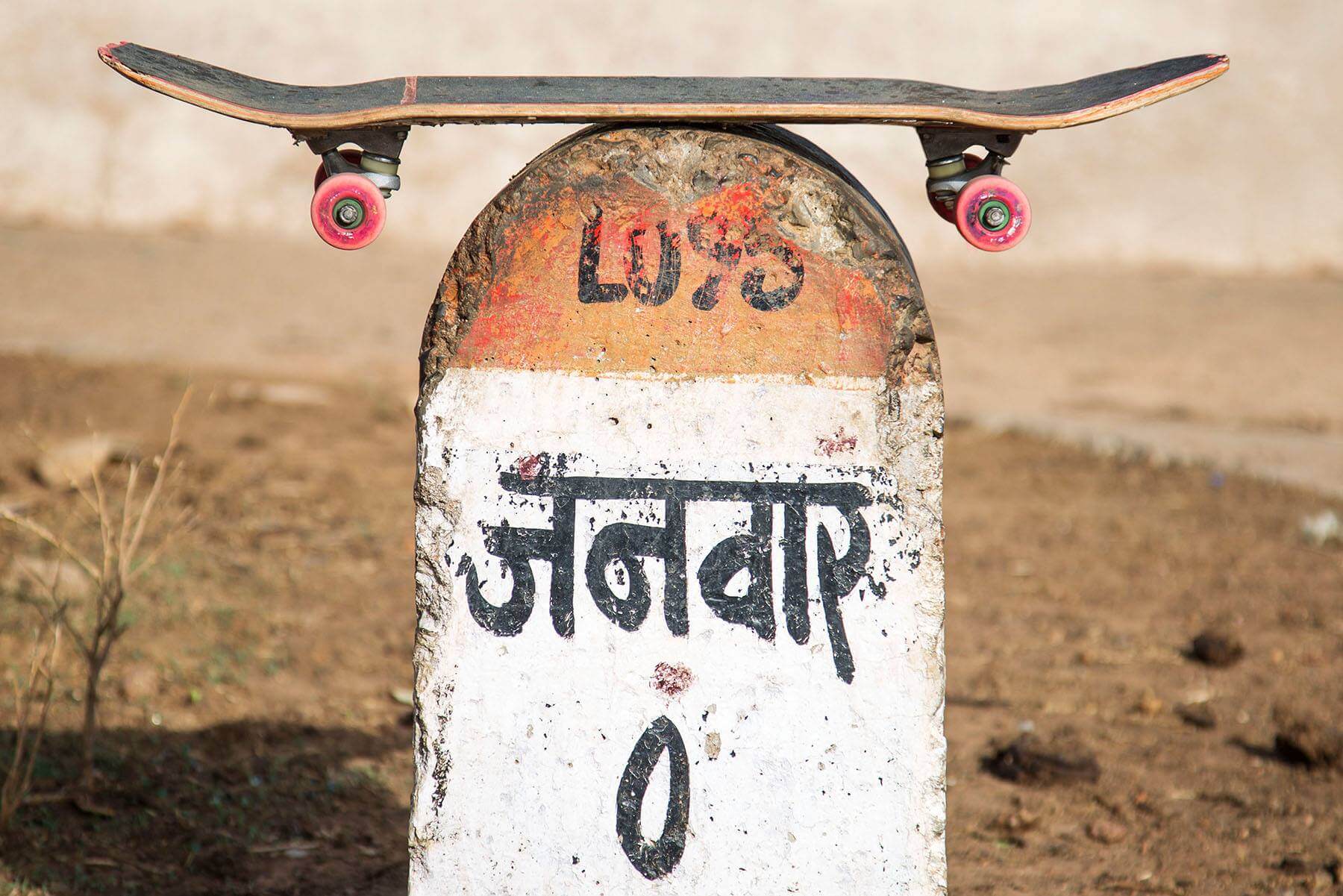 What distinguishes this tiny village of Janwaar in Madhya Pradesh from other remote villages dotting the country? There are the ever prevalent issues – poverty & scarcity, patriarchy & gender disparity, barren lands & derelict homes, casteism & discrimination; what tells it apart is a SKATEPARK.
Founded by Ulrike Reinhard, an impassioned non-conformist, whose ability to co-create innovative ideas that drive long-term change in faraway lands, brought her to Bundelkhand. Using her innate skill to network, she brought to life, Janwaar Castle, the first skatepark in rural India, with help from 12 skateboarders from 7 nations and local enthusiasts.
Instantly, children drew to the skatepark. It allowed creative expression, play and exploration, exposure and ambition, and most importantly, an identity, unknown to the children of Janwaar. With the 'No school, no skateboarding!' rule, it meant that the children needed to attend school more regularly in order to be able to take part in their favourite activity. This resulted in huge increases of attendance percentages within months, crucial in a country where illiteracy and dropouts are a major hindrance to the growth of the society.
Today, Janwaar Castle stands for much more than a skatepark for children. It equals a castle of dreams where there are no untouchables and no hierarchy – the young teach the old; the girls teach the boys; the Adivasis teach the Yadavs.
Many people, find their way to Janwaar Castle, intrigued by its innovativeness and newness, its energetic and passionate children, its earnestness and trueness to uplifting the lives of its villagers …. And we did too, only to get to know the children of Janwaar better!
This week we meet the barefoot skateboarders: Ajay, Dipen, Jayanti, Ramesh, Sepi and Suman… the #littlehumans who are integral to the skatepark today and will build the future of Janwaar tomorrow!